N&C Glass are passionate about giving young people the opportunity to take the first step in their careers, allowing them to develop in their desired role. Our apprenticeship scheme allows individuals to learn on the job and gain invaluable qualifications and experience in a range of skilled, office based or hands on job roles.
Jack Morris, our Glass Processor Apprentice at our N&C Glass Fareham Factory joined N&C Glass in August 2016, as he was looking for a 'more hands on approach to learning' and was keen to learn more about the glass industry.
Over the duration of his apprenticeship, Jack received extensive training to understand how glass products are made and how they are used in different applications, and was taught about the importance and use of the state of art machinery at our N&C Glass Factory in Fareham. Jack was also shown how to operate a variety of our glass machinery including, the Glass Sealed Unit Robotic line, the Toughening Plant and the Automated Cutting Tables to name a few.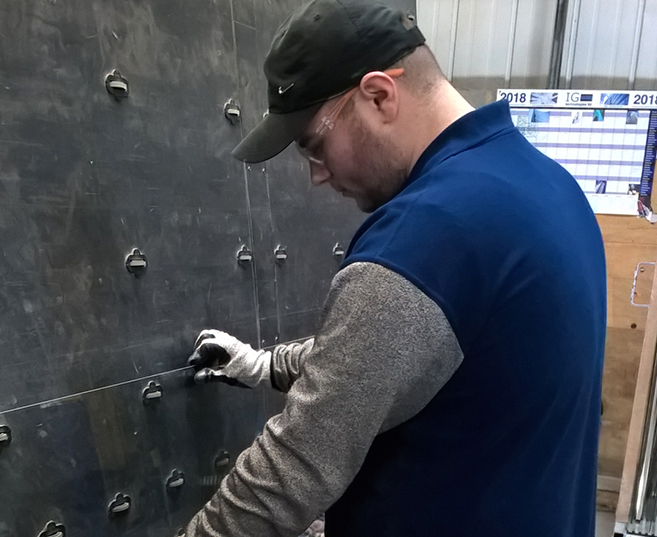 During his time at N&C Glass, Jack has had the opportunity to gain a vast amount of commercial awareness through working in different areas of the business, including the main office, the transport department as well as production.
After completing his apprenticeship Jack was offered a job within the company and is now a full time employee at our N&C Glass Factory in Fareham.
N&C Glass offer a range of apprenticeship opportunities in many areas of the business including office administration, operating machinery, transportation, glass cutting, glass shaping and much more. Interested in our apprenticeship scheme? Contact us today to find out more.