Distributing Excellence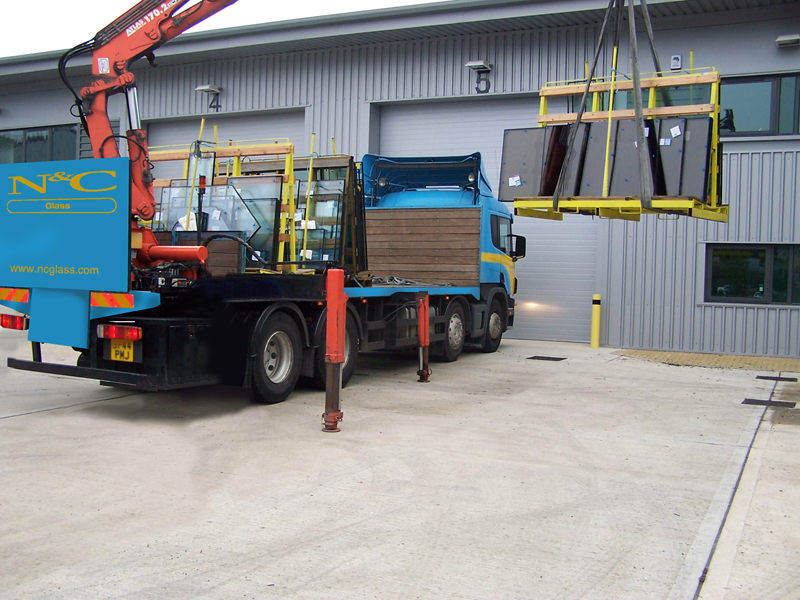 As distributors, N&C Glass have the ability to supply quality glass from all major glass Companies, including Pilkington, Guardian, Saint Gobain and AGC.
Through our large fleet of private commercial vehicles, including stillage and crane lorry unloading vehicles, we have the flexibility to offer industry best lead times.
Our distribution network is supported with our private fleet of over 30 commercial vehicles. This gives us full logistical control from the point of manufacture right through to delivery to our customer or to site. As part of a continuous investment programme including machinery from Lisec, Bottero, Bystronic and Cooltemper, N&C are today a major supplier of stock, processed glass and sealed units throughout the UK, with an enviable reputation throughout the industry for quality and service.
Through our investments into the business, we continually aim to improve our customer satisfactions through dedicated, customer facing sales representatives, auto acknowledgements and electronic data interface.