Investing in Production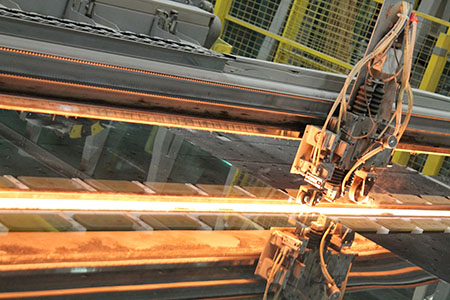 At N&C Glass, we are continually seeking new and innovative production facilities in order to further improve our service to our customers. We have already invested heavily over the last few years in order to meet the end to end needs of our clients.
Amonsgt others, our machinery includes 7 automated cutting tables, automatic arrising line, a state of the art Cooltemper Toughening Plant, 5 automated glass washing machines
Other services we offer to our clients are stillage deliveries, electronic data interface (EDI) and electronic auto acknowledgements.
Investments in production - N&C Glass Beckton